BSST speaks at Grandview Luncheon
Members of our Business Services and Solutions Team spoke at the Grandview Chamber Monthly Luncheon. They shared information regarding accounting options and trends for business owners.
This picture shows BSST managers, Carmen George and Danielle Irvine as well as partners, Stephen Smith and Brian Ravencraft.
The lunch was hosted at Skyward Grille.
Contact us for more information about the topics covered at this event.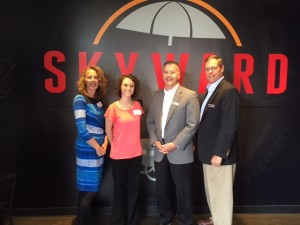 Contact Us
"*" indicates required fields
Back