The Importance of Managing your Business Records
The Importance of Managing your Business Records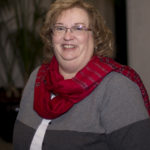 By: Linda Lehman, Senior Assistant Accountant
How do you manage your business records?  Do you:
·         Maintain records in some type of software?
·         Record everything in a spreadsheet?
·         Keep a hand-written ledger sheet?
·         Throw everything in a box & hope for the best?
·         Or – some combination of the above?
Regardless of your method, you are not alone!  At Holbrook & Manter we have clients who utilize a wide variety of record keeping; some with successful results, others…not so much.  
If you are too overwhelmed to organize your business records & maintain a working system, we can help.  After reviewing your records and having conversations with the business owners and/or staff, we can recommend a solution.  Often we will suggest an integrated accounting software system such as QuickBooks or Peachtree.  The best solution may be to migrate completely from your current setup to a software package. 
You may have certain systems in place which work really well for your business; we encourage you to continue with those system, but can show you how to streamline them.  Sometimes the solution can be as easy as setting up an excel spreadsheet to use instead of a hand-written ledger.  Our goal is to tailor a solution which fits you & your business best.
Once the new system is in place, do you have the staffing and knowledge to maintain accurate accounting records?   If not, we can help with that as well.  We can assist with everything from daily record keeping to month-end and year-end closings.  We offer a combination of onsite & offsite services, customized to what works best for you.
Maybe all you need is some education; after all, your primary business isn't accounting (or you wouldn't need us J).  We can provide specialized training and be "on call" for unusual situations which arise.   
Regardless of the size of your business, it is important to maintain adequate records throughout the year.  This will help you manage your cash flow & make the best business decisions.  If you wait until tax time to "clean up" your records, you may lose out on opportunities to make corrections to business practices which could benefit your bottom line.
Whether your business is brand new, or has been in the family for decades, it's not too late to step back and allow us to assist with maintaining your business records.   Reach out to us today for help with getting the process started.
Contact Us
"*" indicates required fields
Back