Why I am not always at my desk
Why I am not always at my desk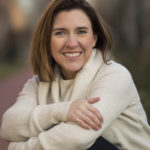 By: Lynn Leitch, Senior Assistant Accountant
I work out of our Columbus office… but not all of the time. As a part of Holbrook & Manter's Business Services & Solutions Team, I spend some of my time out at our client's places of business. If it is their preference that we carry out their accounting tasks on-site, then we are happy to oblige.
Being within the business owner's four walls, doing their bookkeeping… I really enjoy it. Some clients have us come out anywhere from once a month to 3 times a week – whatever it takes to fulfill their needs. For those that don't feel the need to have us on-site, I help them from our office. The client that likes us "out of sight, out of mind" is attracted to the fact that we can login remotely to pay bills, reconcile back accounts compile financials and much more without visiting them face-to face.
Working for several clients (whether on-site or at our office) at the same time keeps my days filled with variety and also makes them fly by.  A typical day could start with paying bills online for a client, logging into a client remotely to print checks to their printer, checking a client's payroll, and end with meeting a new client to do a QuickBooks training. And I get the opportunity to work with clients in several different fields – restaurants, hospitals, manufacturing, churches and more.
If you've been considering learning more about what our team can do for you– here are my top 5 reasons to call H&M for more information
1.       We are certified users and experts in QuickBooks, Sage,  and Xero.
2.       We are able to work on site or remotely.  With remote access we are available to answer questions, pay bills and print checks with just a simple email or phone call request!
3.       Reduce your overhead!  Outsourcing your accounting can eliminate expenses related to employee benefits, accounting software, hardware, training and office supplies.
4.       You have access to our entire team of experts – including payroll and tax experts!
5.       Improve your processes!  When we come in we are able to take a look at your current processes and determine if any changes are possible to streamline your workflow.
Please give us a call to answer any questions you may have. Business owners are often surprised how much time we can save them. Less time handling the accounting for your business means more time to work on growing your business. Call us today… tell them Lynn sent you.
Contact Us
"*" indicates required fields
Back