Think of it as a Menu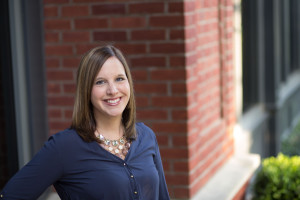 By: Molly Pensyl, Business Development Manager
Our services listing that is.
We use this analogy often when meeting with business owners who are looking to partner with an accounting firm. As we share our list of services with them, we explain that they can elect to have us perform all of the tasks they see before them, or, just the ones that make the most sense for their business. We encourage the business owner to consider their options to be "ala carte'," if you will. Order and pay for just what you need and nothing more. Want to take a peek menu? Here it is:
Your Accounting Services Performed by H&M Employees
Compilations
Payroll Services
Closing the Books
QuickBooks & Peachtree Services
Software Training and Support
Collections
Tax Planning, Preparation & Reporting
Pension & Profit Sharing Plans
Benchmarking & Management Reporting
Controller & CFO Assistance
Business Planning and Consulting
New Business Start-Up
Staff Shadowing
And more!
We know, we know, no chocolate cake to be found on this menu- but, everything listed above jumps out to a business owner as a way to lighten their load. It's fun for us to peruse this menu with them. We often hear things like, "I enjoy processing the payroll for my staff, but I hate closing the books each month." Our response takes us back to this menu analogy- then simply "order" closing the books and you continue to take care of the payroll. Or, the business owner may explain to us that they have accounting staff in place and they handle most tasks, but they could use help in the tax space. Great, order up assistance with your tax planning, preparation and reporting and nothing more. It is not uncommon for us to meet with a business owner who isn't sure if they are using their accounting software correctly. That's when we recommend they try the software training off of our menu. Sometimes, a business owner doesn't want to have the overhead of any accounting staff and doesn't want to handle the financial tasks of their business at all. They are hungry for a full outsourced accounting solution. The entire menu interests them.
The menu analogy often opens the business owner's eyes to the fact that an accounting firm can be a compliment to what they are already doing for their business. Or, we can take care of everything for them. The first step to making this decision is to review the menu and determine what areas they may need assistance with.
To review our menu in person and to learn more about our Business Services and Solutions Team, please contact us today.
Back