Blog Series: Accountant Q&A: Julie Roe
Outsourcing payroll is one of the most valuable decisions a business owner can make. We did a Q&A with H&M Senior Assistant Accountant, Julie Roe to learn more about the benefits of doing so.  Julie has several years of experience in the area of payroll. Read on to gather information from her and then reach out to us for more information about our payroll services.
What are a few of the signs that a business owner should look for that indicate it is time for them to outsource their payroll? Once the business owner realizes they don't have the capability to keep up with everything that is involved with payroll, then it is time to look for outside help. If they don't have the time and skill to execute all that is involved with processing each payroll and also payroll taxes….updating the system with any new employee information or tax updates, or even staying current with the ever-changing payroll tax laws… then it is time to give us a call.
Business owners have many choices when it comes to outsourcing payroll. What are the benefits of selecting an accounting firm over another provider?  An accounting firm may be the best decision because your accounting firm probably also assists with other aspects of your company.  For instance, at H&M, if we assist with monthly financials and/or annual tax returns, we would already have your payroll reports on hand and can be sure this information is being tracked correctly in your records.
What types of things might an accounting firm catch while running payroll that the business owner might miss?  Unless you are proficient with payroll, you are probably not aware of what all goes into processing payroll and making sure everything is handled appropriately.  There are employee and also employer taxes to consider/calculate and withhold with each payroll.  In withholding these taxes, you need to be sure you pay the payroll taxes to the appropriate government agencies by the due dates.  There may also be deductions and garnishments to consider.
Discuss the time saving benefits a business owner will see once they decide to outsource their payroll. The time savings can be significant, correct?  Outsourcing payroll to us can be a big time saver!  Once we have payroll set up within our system, we usually just need to know what we are paying employees.  If there are hourly employees, we request hourly support a few days before the pay date.  For some businesses there are only salary employees and there are never changes, so we can automatically process payroll by the pay date!  We are able to stay on top of payroll and payroll tax deadlines.  While the business owner is busy with all of the different aspects of their business, they can rest assured that we are handling the behind the scenes payroll items on their behalf.
Reach out to H&M and Julie Roe today so we can help you with all of your payroll needs.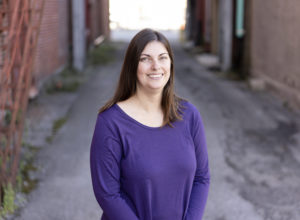 Back