Healthcare Providers: Are you Preparing for MACRA?
Health Care Providers: Are you Preparing for MACRA?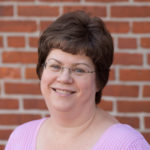 By: Denise Smith, CPA, CGMA, Senior Accountant 
What is MACRA?
It is the Medicare Access and CHIP Reauthorization Act of 2015, or commonly called the "permanent doc fix."  MACRA replaces the sustainable growth rate (SGR) formula that calculated Medicare payments for physicians.  SGR calculated payment adjustments (normally cuts) to physicians each year to control spending on Medicare.  Congress routinely suspended or adjusted the cuts each year – known as the "doc fix."
So how does MACRA propose to permanently fix physician payments and control costs?
MACRA will reward or penalize physicians based on their score on the Merit-based Incentive Payment System (MIPS), which pays under a physician fee schedule or participation in an Alternative Payment Model (APM).  It is expected that most physicians will participate in MIPS until more qualified, eligible APMs become available. The Department of Health and Human Services recently issued a proposed rule that would begin implementation of MACRA.  The rule proposes that physicians and other health care professionals will submit data in 2017 and adjustments to payments will begin in 2019.  These adjustments (both positive and negative) will start at 4 percent in 2019 and slowly ramp up to 9 percent in 2022 and thereafter.
The data submitted in 2017 will be weighted in four performance categories:
Quality (formerly known as PQRS or Physician Quality Reporting System) – 50% in 2019, 45% in 2020 and 30% in 2021.
Resource Use (formerly known as VBPM or Value Based Patient Modifier) -10% in 2019, 15% in 2020 and 30% in 2021.
Advancing Care Information (formerly known as Meaningful Use, or the use of certified electronic health record (EHR) technology) – 25% in 2019, 2020 and 2021.
Clinical Practice Improvement Activities – a new program under MACRA – 15% in 2019, 2020 and 2021.
Are there exemptions to this new system?
Yes, there are three exemptions:
Clinicians in their first year of billing Medicare
Clinicians who bill less than $10,000 in Medicare charges and see less than 100 patients per performance period.
Clinicians significantly participating in an APM (qualified Alternative Payment Model).
What can you do to prepare?
If you have not reported data on quality measures through PQRS (Physician Quality Reporting System) or MU (Meaningful Use), start as soon as possible.  If you have reported quality data during the last calendar year, you should be able to access your Quality and Resource Use Report (QRUR) to help you understand your performance.  As always, Holbrook & Manter is here to help you stay current on healthcare laws and changes that occur.
The Department of Health and Human Services is accepting comments on the proposed rule until June 26, 2016 at http://www.regulations.gov, selecting the MACRA proposed rule and "Comment Now."
Contact Us
"*" indicates required fields
Back