QuickBooks Clean-up Time!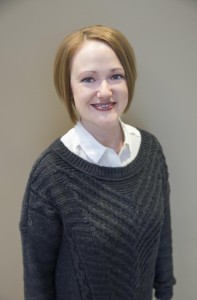 By: Joee Brandfass, Senior Assistant Accountant
The H&M Business Services & Solutions Team knows QuickBooks. Inside and out. We work in the program on a daily basis for our clients that have selected it as their software of choice. Many of our clients take care of their finances through QuickBooks throughout the year and work with us ahead of tax time to make sure everything is in the proper order. So much work within QuickBooks calls for a clean-up of sorts within the program. As we head into the final months of the calendar year, we call on our clients to help us with this process. This is really just a simple exchange of good communication and information gathering. Here are a few things we need from our clients to prepare for this clean-up.
Year-end bank statements for ALL loans that show separately, the interest and principal paid YTD.
Copies of invoices for any new asset purchases and any loan documents associated with them.
Copies of invoices for any purchases over $500, but only for Repairs & Maintenance accounts and Supplies accounts.
This is also the proper time of year to begin discussing items you have marked within QuickBooks to fall under the "Ask Accountant" account. Having this account set up in your chart of accounts allows you to flag transactions throughout the year to discuss with us when that time comes.
Another helpful step to streamline the process is to have the client label what they scan in and/or send to us. For example, if several pages of purchases go together, we ask that client let us know through their labeling. Same goes for documents that might be confusing. If you know there is a back story to something you are sharing with us, please let us know those details. These small things go a long way in regards to keeping things organized and efficient.
For more information on a year-end clean up in QuickBooks ahead of tax preparation, or for QuickBooks assistance of any type, please contact our team today. We would be happy to assist you.
Contact Us
"*" indicates required fields
Back