QuickBooks Tips from Denise: Get the Most from your QuickBooks Reports
QuickBooks Tips from Denise: Get the Most from your QuickBooks Reports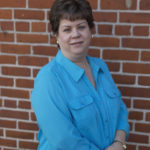 By: Denise Smith, CPA, CGMA- Senior Accountant
We know that many QuickBooks users follow our blog… so here is another round of helpful tips you can try:
QuickReports
In QuickBooks, sometimes you look at a series of transactions in the past and wonder what happened back then.  You can't remember – not to worry, just highlight the transaction that you have a question about, then click "reports" and "QuickReport."  You can also right click on the item and choose QuickReport from the shortcut menu, or press Ctrl+Q to run a QuickReport.
QuickReports can be run from a list, from invoices and bills, and from account registers. Once you have the report run, you can even drill down on the transaction and make changes.
Export QuickBooks Report to Excel
You can export your QuickBooks reports to Excel in order to re-format or re-organize your information.  Start by opening the report that you want to export. You'll see a button at the top of the report near the print icon that will allow you to export the report to excel. Select "Create a New Worksheet", then leave the selection in the pop up menu as "in a new workbook", and select the export button.  Depending on the size of your report, you may have to wait several minutes, but the report will appear minimized at the bottom of your screen.  Simply open it up and reformat or rearrange to suit your purposes.
Customize your Reports
QuickBooks allow you to customize the reports that you generate.  Start by opening the report that you would like to customize.  A "Modify Report" box will pop up with tabs which will allow you to make choices on what you would like to customize:  Display, Filters, Header/Footer, and Fonts & Numbers.  Simply choose the selections that you think you want.  Once you click the okay button, your modified report will display.  Keep experimenting with the options until you are satisfied with the finished report.  Then, simply click the memorize button and give the report a unique name.  The report can then be accessed in the future under "Reports", and then "Memorized Reports."
For more information on QuickBooks or help with QuickBooks, contact us at Holbrook & Manter.
Back