Take payroll off your to-do list
Take payroll off your to-do list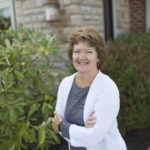 By: Chandra Reau, Staff Accountant
The Holbrook & Manter Business Services & Solutions Team handles the payroll for many businesses. It is a large part of what I do here at the firm and I like knowing that I am taking this often time consuming task off the plate of the business owner. There are many benefits to having us process payroll. Here are the top ones to consider:
1.) Laws and rules surrounding payroll are always changing. It can be hard for a business owner to remain compliant. Our team is always up-to-date on legislative changes- let us monitor these things so you don't have to.
2.) When it comes to Ohio- things can be complicated payroll wise. Let us track if your employee moved to a new city tax location…let us figure out if the city allows for a tax credit for taxes paid to another city for their work location. These types of things can get muddy- we are used to that.
3.) Confidentiality is a big pro to hiring us to take care of payroll. The days of wages and payroll details sitting on your desk will be over. We will handle everything off site- away from the eyes and ears of your employees.
4.) Are you calculating everything correctly? Let our team of CPAs worry about tricky calculations. For example, if you are paying your employees nondiscretionary bonus payments, are the numbers lining up correctly? The Fair Labor Standards Act has clearly defined calculations that we are very aware of. Let us help you stay compliant.
5.) H&M's approach in payroll is based on a commitment to accuracy. This allows us to tackle payroll complexities head-on… in a way that other firms don't.
6.) Let us take you to the next level. Begin working with us on your payroll and we can help you automate everything. We can also assist in moving everything to a paperless approach- allowing employees to have secure online access to their pay stubs.
7.) We can help you discover things you might be missing out on. For example, is your insurance deductible reducing your employee's taxable wages and your employer tax liabilities? Should it be? Let us help you find out.
8.) For our current clients- do we already assist you with your bookkeeping and financial statement prep? We can easily begin to handle your payroll as well. Let us handle this task so you have more time to focus on your business.
Contact us to learn more about our payroll services. Work with a local company that takes a personal approach to the exercise that allows you to pay your most important asset- your people.
Contact Us
"*" indicates required fields
Back