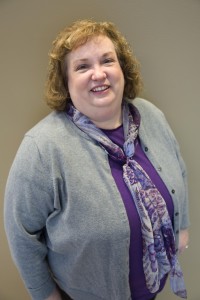 By: Linda Lehman, Senior Assistant Accountant
An integral part of managing a business is making sure the financial software being used best fits your needs.  At Holbrook & Manter we work with a number of accounting software; one of which is Intuit QuickBooks.  In fact, we are QuickBooks Professional Advisors.
QuickBooks has various editions available to best suit a specific business; such as small business, manufacturing & wholesale, non-profit, and contractors).  Features are tailored for the type of business with terminology familiar to your industry.  With QuickBooks you can process payroll, manage accounts payable, produce customer billing, track inventory, and many other functions needed on a daily basis.  The General Ledger is fully integrated, allowing instant updating without batch posting the daily transactions.
Managing cash flow can be a cumbersome chore.  QuickBooks integrates with your financial institutions to provide bank feeds, which eliminates additional data entry.  This feature also makes reconciling bank accounts much easier.
Reporting is also a key feature in QuickBooks.  Reports can be run based on classes within your business allowing you to review and analyze key sectors to make better decisions.  When viewing reports in QuickBooks, most areas will allow for a "drill down", this allows you to see various details of the transactions.   Exporting data to Excel can further enhance the reporting capabilities in QuickBooks.
QuickBooks allows you to send the complete data file to your Accountant for assistance with month-end and year-end closings.  While your accountant is reviewing the data and making adjusting entries you can continue to work in the current period.  The adjusting entries are then returned to you for importing and updating with virtually no interruption in daily activity.  Data files can also be saved as of a specific point in time for use in audits, business review, etc.
QuickBooks also offers an online product which provides many of the same features of the desktop versions. A great benefit of working online allows access to your financial data anytime, anywhere with proper security.  You can also be sure your data is protected without worrying about backing it up – it is on the cloud which also eliminates the costly maintenance of an on-site file server.  And, software upgrades are automatically installed.
QuickBooks Online syncs with a wide variety of third party apps-approved by Intuit-so you know they are secure!  The apps can allow non-financial users to track time, provide quotes, and manage projects without accessing the company's confidential financial records.   You can also process payroll on the go by using the mobile app, including e-pay and e-file options to meet filing deadlines.
Your outside accounting firm can easily access your data to assist in month-end and year-end closings.  This is accomplished without needing to transfer data files.
Although there are many benefits to the online version, it does not offer all the same features of the Desktop editions.  Some functions of the Desktop editions that are not part of the online version include producing a balance sheet by class, budgeting & forecasting, and saving report favorites.  The online product includes some inventory capabilities, but they are not as robust as the desktop versions; also the ability to convert estimates to purchase orders or sales orders is not available.
Holbrook & Manter can guide you in choosing the best solution for your business.  Our team of QuickBook Professional Advisors can also help with implementation and on-going training, not only with QuickBooks- whatever your preferred software, we can be of assistance.