What do you mean you're leaving?
  By: Molly Pensyl, Business Development Manager
What do you mean you're leaving?
That is the first thought that a business owner has when their accountant or bookkeeper informs them that they have to take time off. Whether it is for a vacation, a medical or maternity leave, or even worse, they want to vacate their role all together- it's generally not a conversation a business owner enjoys having. After all, this person keeps the lifeblood, (the money!) of the business where it needs to be. This person's understanding of the big picture, and tasks such as payroll, cash flow, closing the books and more is invaluable.
The thoughts inside the business owners mind are many, and they are racing. Some of these may include:
"How will I ever find someone that will understand how we run our business?"
"If I do find someone, who will train them? I certainly can't do it"
"I don't know how to do the payroll, who will do the payroll?"
"Our taxes are due soon, oh no, is that the IRS I hear coming?"
"Are we doomed? Someone tell me we aren't doomed!"
Pssst… listen to us, you aren't doomed. Your concerns are valid, but they can be addressed as quickly as you would like them to be. Holbrook & Manter understands what a disruption these types of events can be for your business, but, let's look at the positives here. Now is the ideal time to reevaluate how the financial side of your business is being run. Turn the panic into motivation to partner with accounting professionals that can come in and make this time less stressful for you, all while probably showing you ways to handle your financial tasks more efficiently. In our experience in situations like this, we can often come in and perform certain accounting tasks in a fraction of the time that they took before.  H&M's Business Services and Solutions Team can seamlessly step in and either temporarily fill the shoes of a staff member on leave, or replace someone that has left all together.
Just the thought of bringing in an accounting firm can turn the panic dial back up to high for some business owners, but again, let's look at the positives. Working with our Business Services and Solutions Team is often more cost effective than hiring a salary/hourly employee who also needs vacation pay, benefits and training costs. Think of the savings!
And the best part is- the highly qualified team of accounting professionals you see below will invest fully in your business. With a whole team to work with, worries about who will cover your tasks in the event of a staff absence will cease to exist. The Business Services and Solutions Team will quickly come to feel as though they are a part of your internal staff. That is how much they care.
Contact us today for more information about our services.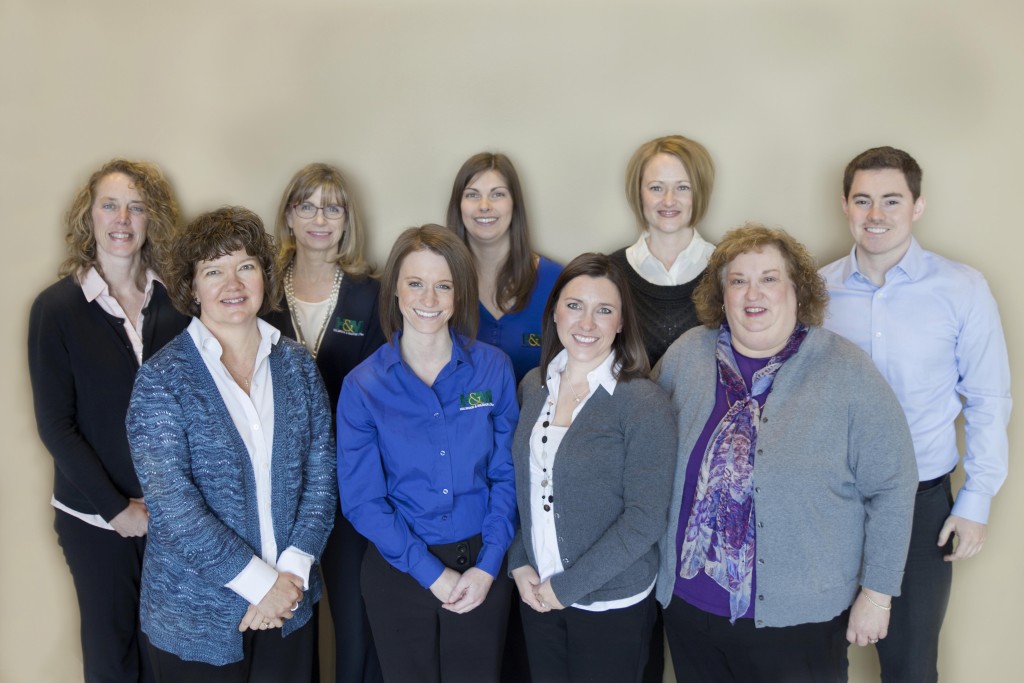 Contact Us
"*" indicates required fields
Back